Do you recognize this person?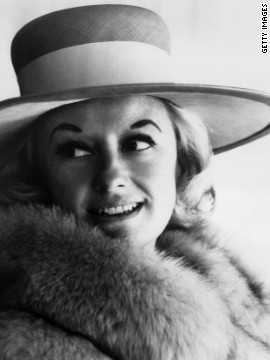 This story was a bit of a revelation to me. I did recall that the woman above as a much older women, famous for being ugly, got a face lift. Its obvious she didn't need one when she was younger.
Playboy's editors thought it would be funny, she said, and what better way to get a laugh than by sending out seductive centerfold photos of a hilariously tacky, impressively unsexy woman? It seemed like a foolproof plan. There was, however, one problem: Diller, who had long obscured her figure with the trademark ill-fitting lame' dresses she often wore onstage, turned out to have a shapely, sexy physique–and a pretty face, too, under all her clownish makeup. To everyone's bewilderment (except maybe Phyllis Diller's), Phyllis Diller was a bombshell.