Dear Denmark,
Please reconsider your hasty refusal to sell Greenland to the United States. Remember, our President is a genius, a very smart businessman and leader of the free world. But expect him to dicker with you (and no that is not a sexual reference. Dicker means to bargain.)
You should make a counter offer. Offer to trade Greenland for the Blue States. It's probably about the same land mass and the Blue States are not covered with ice. Sure, when Trump melts Greenland you will lose Maralago along with a third of your purchase but this North American land has lots of productive people who are a lot like the Danes. Not so many guns. They are from blue states after all. Most of them would really prefer your Prime Minister to our President.
When you've sealed the deal consider trading Faroe island with Lesser Britain for Scotland. I hear that Boris Johnson is a Trump clone. He'll be eager to off-load the Scots now that Brexit is breathing down his neck. I think they would like you better too.
Have no doubt. A lot of us would take the deal in a heartbeat. And Minnesota (a blue state if ever there was one) has bragging rights for being discovered by your Viking ancestors. We even named our football team after them.
Sincerely,
Harry Welty
Duluth, Minnesota, USA (for now but it could be…….)
Duluth, Minnesota, DENMARK (Sounds pretty good doesn't it?)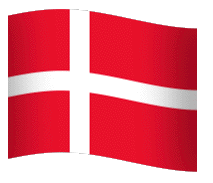 And here's a shameless plug to all you Danes who speak better English than we Americans.
I'm selling a book…