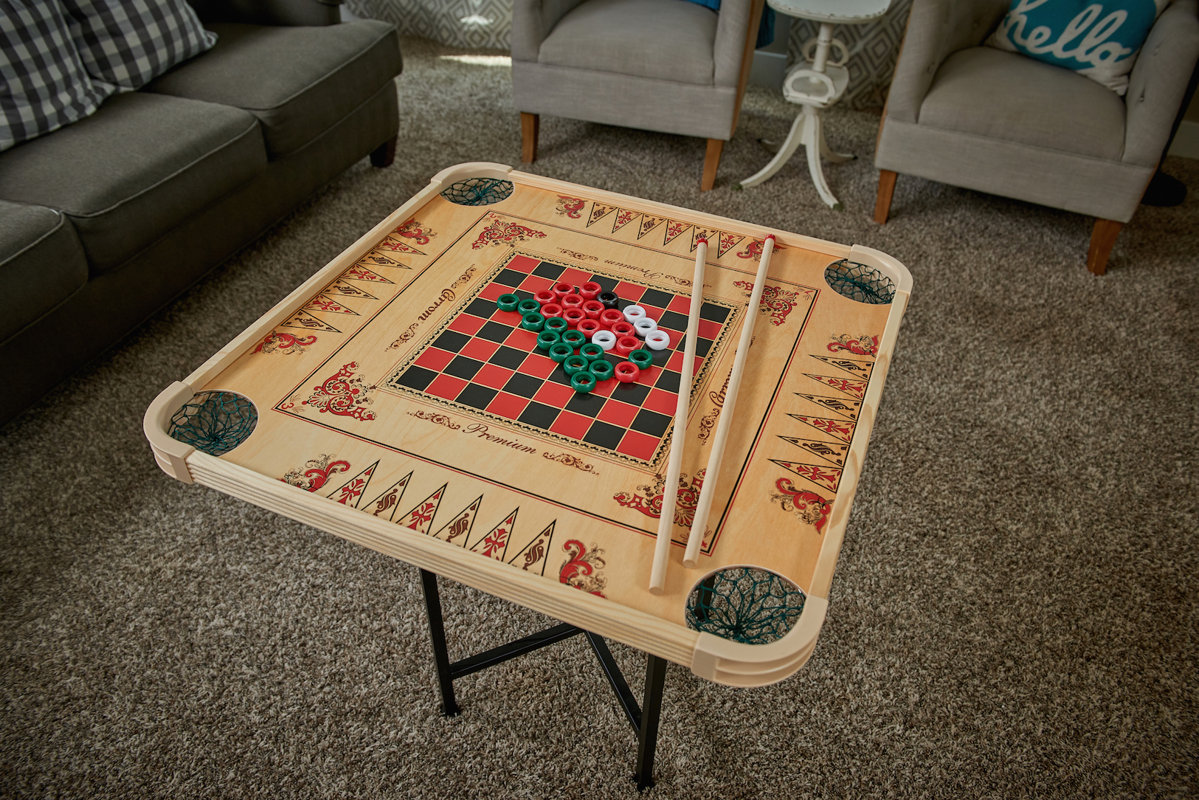 When I was a teen my Dad bought us a carrom board. I recall that it was brought out a Christmas for a couple years and we played it with some diligence for a short time. That Board seems to have followed me to Duluth where it has sat unused for forty years – until today.
We are rediscovering my daughter's family all of whom endured a 14 day quarantine after their covid tests in order to spend time with us on the holidays. We've had them over five days straight after only a half dozen masked picnics since March when the pandemic kicked into gear. Last night our grandsons stayed at our house and the mornings they have spent with us they are doing their school online. When their chrome book shorted out (it was fixed pretty quickly) we were all up in my attic office which as my eight loyal readers know I have finally organized the heck out of after five years. Finally!
I brought the carrom board up and ordered my older grandson to read the rules of Carroms which I couldn't find but which I could locate easily by googling. I had him print out the rules and read them. The game he learned was on the other side of the carrom board with bumpers. Two of the six bumpers had fallen off but being a fanatical saver I wonderd if I might have kept them in a small workroom box that I've been stuffing plastic odds and ends. Sure enough they were there. I had no idea what they were when I put them away. So once ever two or three years it pays to have never thrown anything away.
My Grandson read the rules and we've played our first game with the bumpers. I hope their will be many more before the holidays are over.