I got her last name spelled wrong so before I go any farther with this post I'm just putting this much in to remind myself to kick Minnesota's former Secretary of State in the butt before it escapes my kick.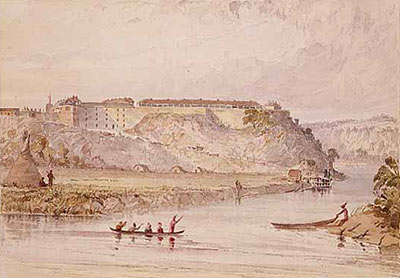 Mary wants to teach the State Historical Society a hard lesson by taking away its state revenue. After starving the Sioux and forcing them into a war they could not win we beat them, hung them, put them in concentration camps and then sent them to be ruled over by North and South Dakota farmers. God forbid we talk about their history in Minnesota and use (gasp) Indian words to tell it.
Here's one news story outlining Representative Kiffmeyer's objections. It comes from City Pages so it will have a liberal slant. Of course, City Pages has managed to write about real news that even my Duluth News Tribune declined to cover. Besides. I'm happy to take the honest historians of the Minnesota Historical Society over today's crop of Republicans any day.
Republicans have done immeasurable damage to our nation's history for decades. To cozy up with southern converts in the Post-Reagan era they began teaching that slavery wasn't the reason for the Civil War. They don't understand that socialism has deep roots in our government. And led by the Lone Star state's influence they have managed to get textbooks all across the nation to insert REPUBLICAN preferred historical slants in all our school text books. I was so incensed by this that when I ran for the legislature one of my campaign promises was to make sure no Minnesota School District accepted any history textbooks approved by the State of Texas.
Political correctness is a two-way street but Republicans try to drive the same directions in both lanes.