This is Olive's Egg. It was an impulse buy I couldn't resist while we were shepherding our grandson's around St. Paul's Como Park Zoo.
I didn't believe the little sign by the two ostrich eggs in the Zoo's shop that explained that they were eggs laid by the Zoo's ostrich Olive that had been blown out by zoo staff. They were marked at less than twenty dollars. I picked them up and they were solid like porcelain and remarkably heavy with a tiny hole where the yolk had been sucked out. I bought it as well as a sisal bowl to make sure it didn't roll off any surface on which I would place it. The price seemed so reasonable for a bit of exotica.
I am not immune to impulse buys but I'm generally reasonably resistant to them. I also bought a 1000 piece puzzle of Tutankhamun's mask at the Science Museum. (It tied in with our visit to the Mummy exhibit) Buying puzzles on trips has become a habit over the past decade for putting together at Christmas Time. I didn't find a puzzle in Israel so this will represent my travels this year when we all get together in December. These objects were the culmination of a busy buying week which started last week when we took our grandson's to the Duluth Depot to see the replica funeral car that carried Abraham Lincoln from Washington DC to his final resting place at Springfield, Illinois. I had meant to write about it last week in one of four posts I never got around to. So far they rest as incomplete stubs a few posts back of this one.
There was a Duluth Public Library book sale across the street and we decided to go over to see if there were any good books to buy and to find something about Abraham to read to our grandsons. While Claudia searched the children's section for Lincolnalia I perused the history books on sale. I found two paperbacks for a buck apiece and bought them much to the annoyance of one of the folks at the change table who groused that I wasn't taking nearly enough books away. Both were about the origins of the Civil War. One on the Gold Rush's role and the other on the conflict on the Kansas/Missouri border. I later bought a third book about the California Earthquake by Simon Winchester to get change for my parking meter.
I don't consider book buying history books to be an impulse buy. The first book I dived into was the one on California. It had a fascinating first chapter………….more to come. Church now. Completion and editing later.
That first chapter told about the killing of an anti-slavery US Senator by a pro-slavery California Supreme Court Justice in a duel. The author Leonard Richards is a Californian and he'd never heard of this fact as a school kid. He's a pretty prolific author and even wrote a book I think I was interested to by on the life of former President John Quincy Adams when he was later elected to serve a couple decades in the US House of Representatives. It was nominated for a Pulitzer.
History is a labyrinth and when you go down one corridor you pass up entrances to many others and that has consumed much of the past two weeks for me. I'm also dipping further into the Pulizer winner American Lion about Andrew Jackson. In many ways the war against Slavery began in earnest with Jackson, the slave owner, and his outflanking of his Vice President John C. Calhoun the champion of State's Rights. I blame the latter for the take no prisoner stance of the GOP on that issue – unless. that is, some State veers dangerously towards gun regulation. By the way Lincoln based much of his legal argument against Secession on Andrew Jackson the long time opponent of his hero Henry Clay.
In resuming that book I ran across the name Bancroft and got lost in a Wikipedia search for a couple hours leading to the namesake of the Bancroft Prize. That led me to his book Slave Trading in the Old South and a book "The Beginnings of the Bible Belt Southern Cross" and another about how slavery and modern capitalism were inextricably linked.
I ordered them all. God knows where I'll find room for them on my bookshelves let alone time to read them all.
The sum of my bookish endeavors has had one salutary result. My Grandson's know I revere Honest Abe. The little one had his grandmother read two books in a row about him after our visit to the funeral car and the library and he bought me a walking Abe Lincoln Head for Father's Day. The older one spent hours making me a Perler Bead Lincoln.
As it said on my old Business Card "Those who do not know the past are condemned to repeat it." I hope I do better by my grandsons than I did by their Uncle who I swear turned up his nose at all the social sciences to teach me a lesson. Learning about the past can be a drag. At lease my son didn't call for a boycott of the new version of the Television Series "Roots."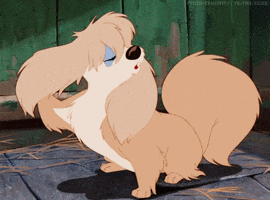 What a Dogg!